Native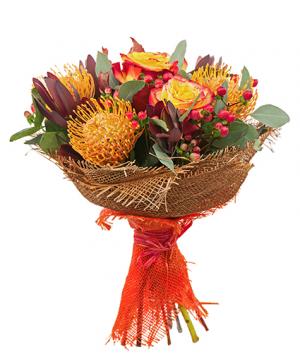 Eliza
Bouquet
Enjoy native proteas alongside gorgeous yellow and pink bi-colored roses and pink hypericum berries. Send this native treat to your favourite someone today!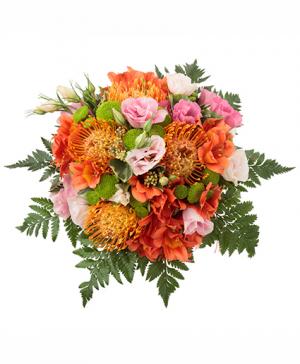 Heidi
Bouquet
This sunset-coloured bouquet of proteas and alstroemeria is full of soft pinks and bright oranges. A great arrangement for any occasion. Send the beauty of native flowers today!
Send something a little different when you choose a native flower bouquet. These wild beauties are great for any occasion. Customise their bouquet with seasonal native flowers, or combine natives with other flowers for a pleasant surprise. Call us to order today!